The Ultimate Expression of German Piano Heritage
Beginning in 1795, Ritmüller quickly became one of the most acclaimed and innovative names in European piano making. Many of the most famous composers of the 19th century became devoted to Ritmüller pianos, including Johannes Brahms who often played on a Ritmüller in the city of Göttingen. In 2009, using scale designs from its German origins, Pearl River revived the Ritmüller name by combining traditional European hand craftsmanship and components, with advanced CNC technologies to create a series of instruments featuring the warm, rich singing tone that defines a world-class piano with a German linage. Today, in the most modern piano factory in the world, Ritmüller continues to seek perfection in design and performance worthy of its name.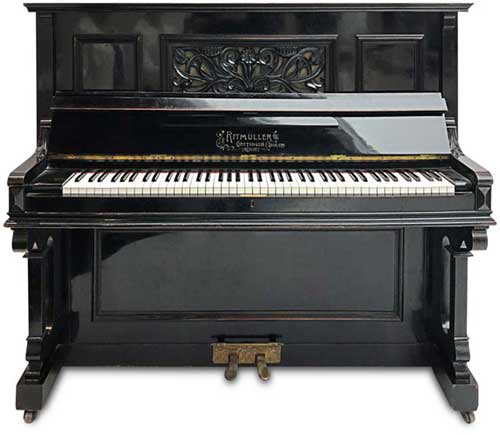 Answering to a Higher Standard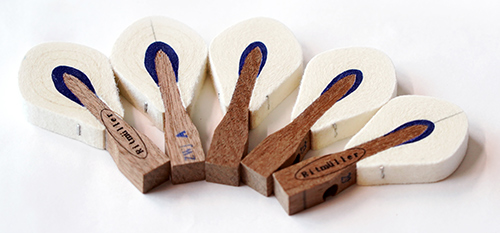 European piano design is the foundation for the construction of each individual Ritmüller model. From wet sand-cast iron plates to close-grained solid spruce soundboards, and from German hammers and felt to rock maple bridges and pin-blocks, Ritmüller upright and grand pianos are manufactured to the highest standards.
A Favorite of the Maestro
The works of Romantic period German composer, pianist, and conductor Johannes Brahms are often cited as the inspiration for generations of composers who followed and are staples of modern concert repertoire. Brahms has been famously grouped along with Johann Sebastian Bach and Ludwig van Beethoven as one of the "Three Bs" of music. Known as an uncompromising perfectionist, Johannes Brahms played a Ritmüller piano when in the German city of Göttingen. In fact, it was in the Ritmüller private performance hall there that a fellow composer heard Brahms working on two symphonic pieces and suggested he combine them into what would become his famous Piano Concerto No. 1 in D minor, Op. 15.
An Appreciation of Nature
Ritmüller is committed to using natural resources sparingly and responsibly. Our sustainable production processes have received environmental certification to ISO 14001 and management certification to ISO 9001 as verification of this responsibility.

Interested in becoming an authorized Ritmüller retailer?
We offer advantageous programs and support to help you succeed. Click here to submit an information request form.